Testify next Wednesday, May 4, 9:30 a.m. against the Water Street Text Amendments that Give Away Public Space.  The hearing will be in the land use committee room at City Hall.  These proposed Water Street rule changes would set a terrible precedent by authorizing the give-away of millions and millions of dollars in sales and rental income to private developers without public give-back.  They simply privatize the arcades that are supposed to be public space from a deal struck many years back.  Developers such as Bill Rudin (owner of 110 Water Street) stand to gain from this ill-conceived transaction, not the public.  According to the NY Post, developer and property owner Bill Rudin was a bundler who gave the Mayor more than $25,000 for his 2017 re-election campaign. Read the Post article here
If you can't testify, then send a letter to our politicians  against the Water Street amendment and other public space seizures.  Click here for a quick and easy "one-click" way to do that.
Help Us by Researching Possible "Pay-to-Play" Transactions in your neighborhood between politicians and real estate developers.  Here is how to do that:
Send us the following information:

the address of the contested development site with the name of the development company, the names of the owners of the company, and the names of their lobbying firm.  The name of the architect and a photo of the building would be useful too.
Tell us if either the developer, the lobbyist, or the architect have made significant campaign contributions to state or city political action committees or re-election campaigns for specific city politicians. Can you find a link between permits, variances, or other decisions and the contribution(s) in terms of dates?  Even if you can't, send us the data.
Google search "'name of a person' campaign contributions" using the quotation marks as shown and see what turns up on sites like Real Deal, Curbed, and Crain's.
You can check which lobbyist works for which developer by searching for information here.

Here are some campaign contribution sites to get your researches started.
http://www.nyccfb.info/follow-the-money
http://www.elections.ny.gov/CFViewReports.html
http://littlesis.org/home/dashboard
http://individual-contributors.insidegov.com/
Let us know what you find out!
---
Save the Date! Film and Networking Event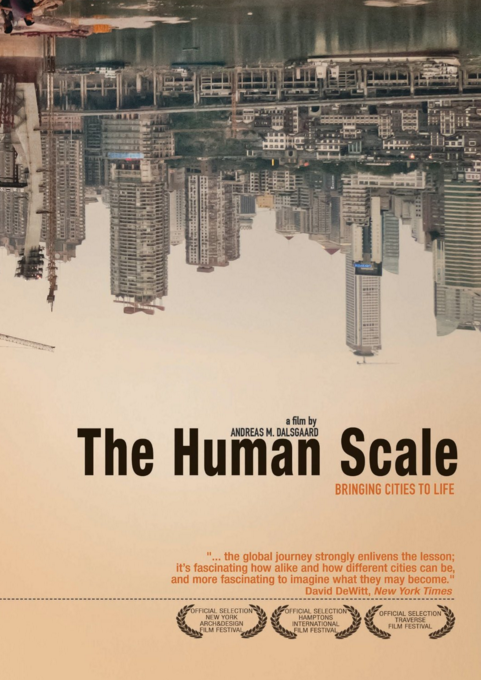 New Yorkers for a Human-Scale City and Tribeca Trust will be hosting a networking event for members of the Alliance for a Human-Scale City (and others who are interested).   We will also screen the short film, "The Human-Scale" about the work of architect and planner Jan Gehls.  $10 suggested admission.  The venue sells drinks and snacks at the bar.
Where and When:  
 Thursday, May 26th, from
6PM to 9PM at The Commons, located at 388 Atlantic Ave.
between Hoyt and Bond Streets in Brooklyn.
Networking begins at 6, Film Screening at 7:o0, Discussion afterwards at 8:00. 
Admission is $10 (plus an eventbrite service fee).
We only have 100 seats so get your seats in advance at this Eventbrite link here.
Here is a link to the trailer of the film:  https://youtu.be/BxywJRJVzJs