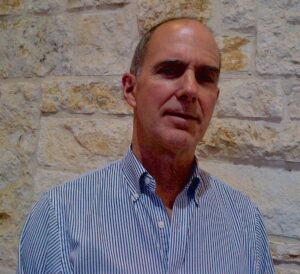 As a reminder to (relative) newcomers to Tribeca, Hal Bromm is one of Tribeca's senior statesmen.  He has been in Tribeca since before it was Tribeca.  He runs Hal Bromm Gallery in the gorgeous – and scandalously unprotected – Gerken Building at 90 West Broadway.  Hal was one of the founders of the old Committee for the Washington Market Historic District that was active in the 1980's.  That Committee was a sub-group of the ex-Tribeca Community Association and led the way to get the historic district protections we do have. Hal was also once chair of our Community Board Landmarks committee and is a former Board President of the Historic Districts Council.  Tribeca Trust is proud to have Hal as our advisor since we started.
Here is the letter Hal sent in, intended as an open letter to Tribecans and a preamble to much of the zoning testimony that was given last week at City Planning.
"As you already know, our neighborhood is a target for development.  While this neighborhood's positive development in the 1980s and 1990s was focused on adaptive re-use of the area's surviving mercantile buildings, today the focus is on over-scaled towers that increasingly surround – and wall off – our four small historic districts.  Many who knew and loved our neighborhood, who came here to raise families and contribute their talent to creating a new renaissance neighborhood, are wondering what went wrong.  The answer, in a word, is ZONING.  New development can be a tool for good, but it can also be inappropriate in scale, character and context, ruining what surrounds it.  
When the hugely out-of-scale tower at 105 Duane was built using air-rights transfers from the old Merchants Club nearby, our community board demanded rezoning.  What pioneers had fought so hard to achieve in community stability, preserving the historic sense of place of the old Washington Market area, was seriously threatened.  Rezoning happened, but with a caveat.  While some of Tribeca was downzoned, other blocks were UPZONED.  Think of the huge addition to 60 Warren, larger than the historic building it rests upon, the new condo/hotel tower dwarfing the Woolworth Building, or 56 Leonard Street, and you get the picture.  
If any of this interests you, read below the recent testimony of the Historic Districts Council, the Friends of the Upper East Side Historic Districts, Greenwich Village Society for Historic Preservation, and Landmark West.  Their testimony tells the story of why a new zoning proposal from our mayor and his Planning Commission is terribly wrong for not only for our neighborhoods, but our entire city.  That proposal would gut CONTEXTUAL ZONING, an important zoning tool that protects the historic areas of our city from inappropriate development.  The well-being of our city's residents and the neighborhoods they cherish are secondary to those of powerful business interests.  This is unacceptable.
Here in Tribeca, our own neighborhood grass-roots group, the Tribeca Trust, is fighting for the future of your neighborhood by working to improve current zoning, expand our historic districts, and keep the streets, sidewalks, shops and character of the Tribeca you know and love from being altered beyond recognition. The testimony of the Trust in opposition to the rezoning proposal is also attached.  I urge you to join the Trust in this critical effort.  Volunteer, write a letter, make a donation, organize a fund raiser, but do whatever you can to support the Trust's work now. Rather than crying over what we lost, you can be make a difference in what we keep.  
Thank you for your attention,
Hal
The various testimonies Hal is referring to when he says "read below" can all be found here.