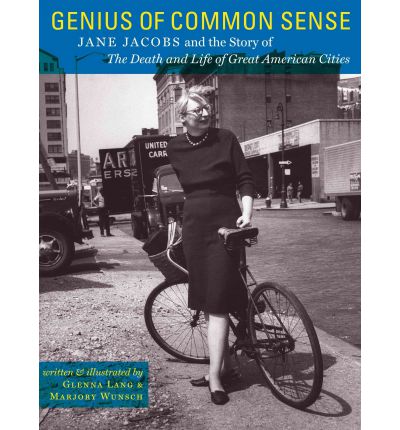 This Saturday, May 3rd is the national "Jane's Walk" day, held in honor of Jane Jacobs, the writer of "The Death and Life of Great American Cities."  Jane Jacobs was the woman behind the saving of Soho and the West Village from the highway plans of Robert Moses.  Jane Jacobs was also a fan of the neighborhood that was destroyed by the Washington Street Urban Renewal Plan, of which Tribeca is a remnant.  On page 161 on her book, she urges the planners to consider recycling all those (now) destroyed buildings into housing.   They did not listen back then, and now the city agonizes over how to build hyper-dense skycrapers with endless "microunits" as a form of afforadable housing instead of  building liveable, walkable neighborhoods that Jacobs advocated.
Jane Jacobs advocated a vision of cities in which the small scale, the speckled, and the ordinary are better than what planners give us.  Tribeca is a prime example of her idea that it was better to recycle old buildings than demolish them.  In honor of her,  instead of the usual walking tour, Tribeca Trust is sponsoring a scavenger hunt to explore Tribeca.  The hunt is designed by our teen community service volunteers.  It is a 90-minute walk through Tribeca in search of answers to a series of questions.
Come get the clue sheets on Saturday between 12:30 and 1:30 p.m at Reade and Hudson Streets.  The hunt ends at Citibank Plaza at Greenwich and Harrison where there will be a 3:30 p.m. drawing (using those correctly filled out clue sheets) for prizes.  First prize is a $100 gift certificate from Barnes and Noble.  The event is rain or shine.