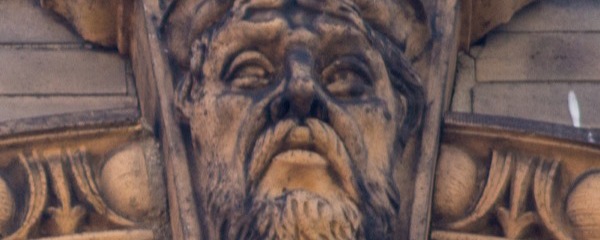 The Unprotected Beauties of Tribeca North
A lot of wonderful buildings in Tribeca North were bizarrely left out of Tribeca North Historic District back in 1993. Why? Was it because the boundaries were sloppily drawn? That is certainly a possibility, for at least one building in Tribeca North got cut in half by the current boundaries. Was it because the buildings were not worthy of protection? That cannot be the case, because so many are lovely and built by the same architects as those buildings inside the historic district. Some are actually older – like the federal house from 1830 so beloved by Ada Louise Huxtable.   Better answers can be found in oral histories and public testimony before the LPC in 1992. It was because a small number of property owners wanted to cash out and sell their properties to Big Real Estate. These property owners had a dream: big developers would offer them millions, tear down their building, and build a skyscraper on the waterfront, while the previous owner would get to take a check and retire to Florida.  These landowners did not think they could also make money by converting or developing their properties in a contextual way.
Redevelopment did come to pass, but only partially, only at a few sites and not like the naysaying property owners thought. It happened on that large block at West and Desbrosses where that totally out-of-context rental building known as "Truffles" came to be built. It happened at the NE corner of Greenwich and Watts, and at the NE corner of Washington and Canal, where two dismal, banal modernist boondoggles were put up cheek-to-jowl to 19th century gems. The architecture of these new buildings damaged the fabric of the neighborhood.  This damage could easily have been avoided. The sites could have been redeveloped with some guidelines for architectural contextuality, but the Landmarks Commission at the time caved in to the complaints of the naysayers, one of whom owned 67 Vestry.  One of the other naysaying property owners was a well-known mob family –  it might also have been that everyone was afraid to say no to them (one former Landmarks Commissioner told me that this is more than just a plausible hypothesis).
But a lot has changed since that time. There was a recession. Some property owners actually found it profitable indeed to simply convert and restore their buildings to co-ops and condos and still make a lot of money. And the naysaying mob family got indicted and several people went to jail. Tribeca North was rezoned for mixed use and the word "contextual" got inserted into the zoning. This limited the massing and height of new construction. Then the real estate market got hot again and hopes revived among just a couple of remaining naysayers. The Big Real Estate company Related came in and bought up a lot of properties. The drama of the possible destruction of the great A& P Warehouse at 67 Vestry came to public attention. The beautiful building at 462 Washington was torn down.
In 2013-4, Tribeca Trust resurveyed the area and identified some 40 properties that merit inclusion in Tribeca North Historic District. With support from Margaret Chin's office and the Community Board, we had a meeting with the LPC in September, attended by a substantial group of Tribeca residents: the architectural critic Michael Sorkin, Signe Nielsen (Landscape Architect and head of the Design Commission), James Sanders (an architect and co-author of the Illustrated History of New York), Lynn Ellsworth (chair of Tribeca Trust), Noel Kirnon (long-time president of one of the large co-ops in Tribeca), and Veronique Nguyen  (a resident of the embattled 67 Vestry Street in Tribeca North). Among other things, we requested that the LPC reconsider the case of Tribeca North.  We were further supported by two resolutions from our community board, support from the Historic Districts Council, Downtown Independent Democrats, and the Landmarks Conservancy.
In the next post, we will answer why Tribeca North Historic District should be extended, but for now, here is a slideshow (with subtitles containing some historical information).  It showcases a few of the buildings we researched and think merit inclusion in Tribeca North Historic District. If you click on a photo it will enlarge as a slideshow.